Betsie Bay Kayak
P.O. Box 1706
Frankfort, MI 49635
Phone: 231-352-7774
Email Us



BETSIE BAY KAYAK



Modern, High-Performance, Inuit-Design, Composite Kayaks
&
Complete Composite Repair & Fabrication Service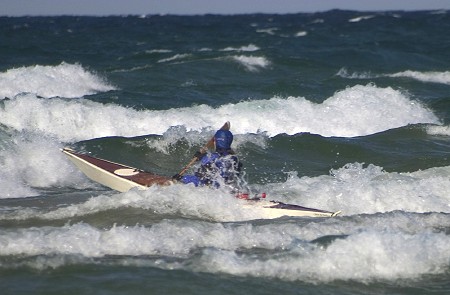 Special notice from the owner, 11/18/19...

After over 35 years, Betsie Bay Kayak is transitioning out of manufacturing/direct retail to concentrate on composite repair and restoration.

If you have a kayak, canoe, surf ski, SUP or other small craft made from wood, fiberglass, kevlar, carbon fiber or other composite materials, we can provide structurally-sound and cosmetically-correct repairs at reasonable cost.

We would like to thank all of our loyal customers who have supported us and allowed us to do what we love for a living. We will continue to offer our customers technical support, and our website will remain on line for information purposes. If you are contemplating selling or purchasing a used Betsie Bay kayak and have questions, please feel welcome to contact us.

Al Anderson
Betsie Bay Kayak

---


Now featuring...

Composite Repair and Fabrication

Over the years, we have gained considerable experience in repairing and restoring almost every type of composite structure available. BBK has become the go-to place in West Michigan for repair and modification of:

canoes
kayaks
rowing shells
SUPs
surfskis
small boats
composite automotive parts in:

fiberlgass
carbon fiber
kevlar
hybrids

core construction including:

wood
structural foam
coremat
honeycombs

---


Betsie Bay Kayak has been building high-performance Greenland-design sea kayaks since 1984. The hard-chine, V-bottom design provides excellent tracking and edged turns while maintaining good speed and stability. Our design refinements go far beyond replica Greenland kayaks to create neutral handling characteristics and advanced safety features.

Our current wood/epoxy/fiberglass composite allows us to build kayaks as lightweight as kevlar or carbon composites (lighter than plywood kits or DIYs), but tougher because of their structural core construction. While this process is more labor intensive than cloth/resin construction, the strength and beauty of the finished product is worth it. Our finishes are the best catalyzed acrylic/urethane products available and our kayaks require no more maintenance than fiberglass, kevlar, or carbon composites.

Whether you choose a BBK kayak for its performance, light weight, or beauty, you get all three without sacrificing the others.

Our Greenland design paddles are a wood/epoxy/carbon fiber composite that combines the feel and esthetics of wood paddles with the durability of modern materials.

BBK has been commercially manufacturing Greenland paddles longer than anyone in the U.S. Because we are not constrained to the limited materials used in ancient Inuit paddles, we can design a touring paddle that is more user-friendly than one whittled from a 2" x 4".